Last night we had a barbecue and decided to see what the squirrel and collared doves I'd frozen tasted like. This was in addition to the chicken which was the main meaty part of the barbie, so we wouldn't starve if the experimental stuff tasted horrid. We left the mature female in the freezer, but got out the baby, along with the dove's breasts which I froze last year, and Jenny marinated them in soy sauce and five spice for an hour or so.


Well what a pleasant surprise! Both were completely delicious. The dove tasted like the pigeon it is, but the squirrel was the real surprise, coming out somewhere between chicken and lamb. Really lovely, and guarantees we'll be repeating the exercise. I just need to work out the optimum time to catch them.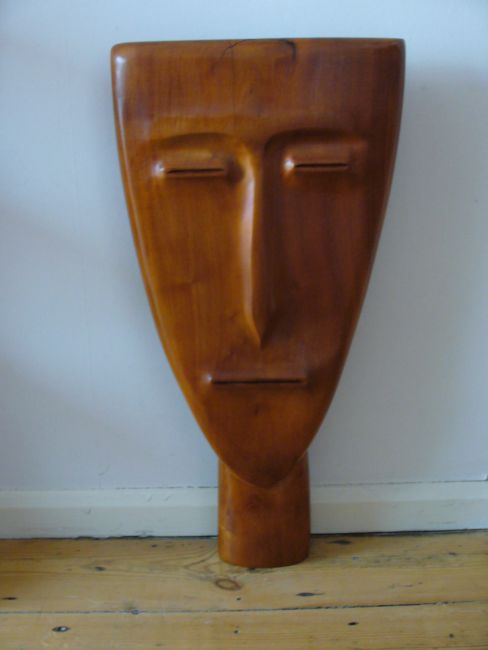 And yesterday I finally finished my Inscrutible God carving after only a year! I painted it with French polish and the colour just glows! I'm really pleased with it!